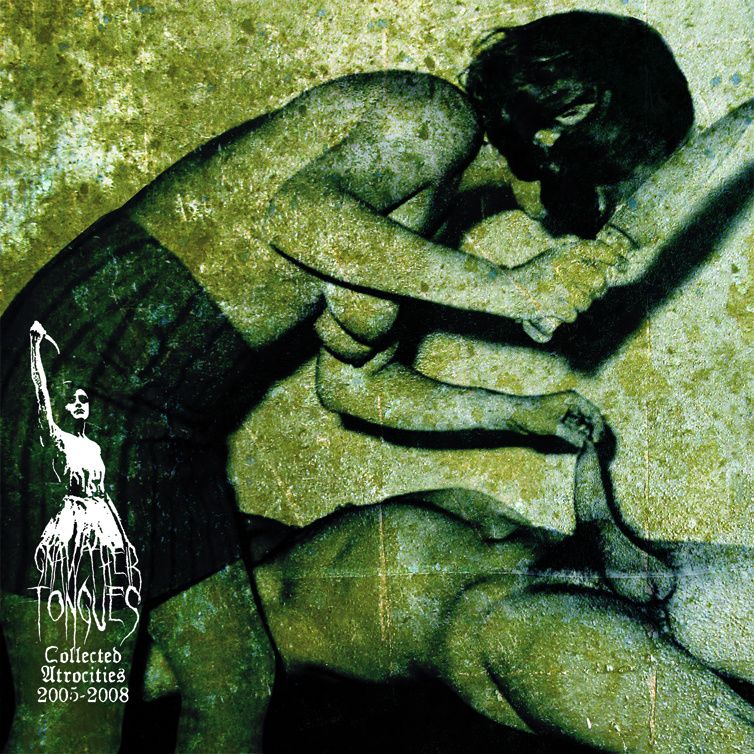 'Collected Atrocities 2005-2008' 2xCD released on Crucial Blast on February 3rd. 2015
Compiling the Prefering Human Skin Over Animal Fur, Horse Drawn Hearse and For All Slaves... A Song Of False Hope EPs,
the material from the Static Hymnal compilation, and other rarities from the bowels of the GTT archive.
Stream here: http://crucialblast.bandcamp.com/album/collected-atrocities-2005-2008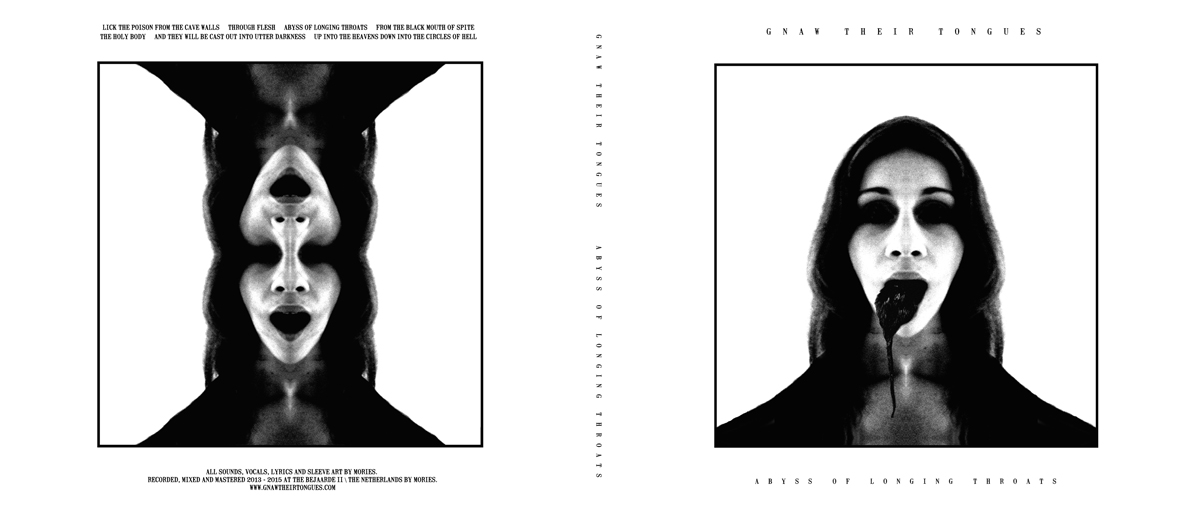 'Abyss Of Longing Throats'.
CD released on Crucial Blast in aug 2015
http://gnawtheirtongues.bandcamp.com/album/abyss-of-longing-throats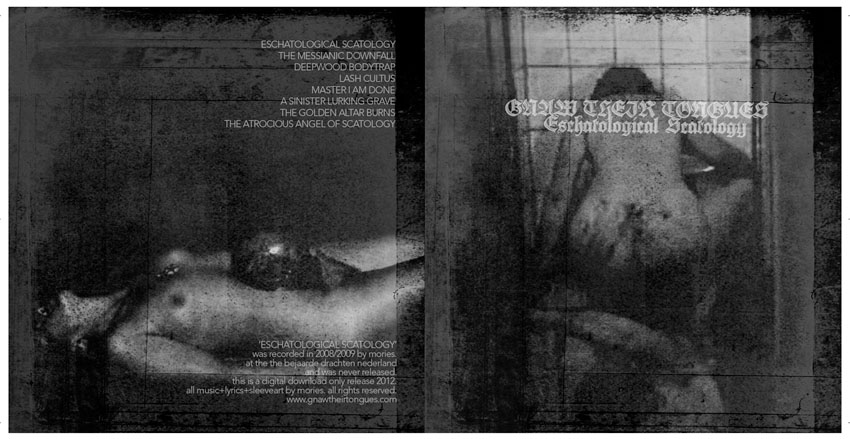 Eschatological Scatology (2009) - Infinite Fog Production 2015
'Eschatological Scatology' was recorded in 2008/2009 by mories at the the bejaarde drachten netherlands.
This is a fysical re-release of the digital download album from 2012 as a 4-panel digipack. All music+lyrics+sleeveart by mories.
Download inlcudes high-res pdf sleeve.
http://gnawtheirtongues.bandcamp.com/album/eschatological-scatology-2009