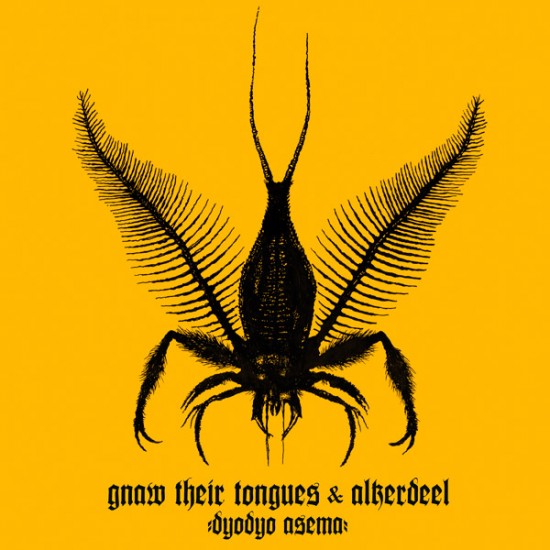 One sided 12 inch vinyl (etching on the B-side) collab EP with ALKERDEEL. Released on Consouling.
'Dyodyo Asema', a 19-minute long bastard, was composed by Alkerdeel and Gnaw Their Tongues with
the intention of celebrating the fifth anniversary of Consouling Sounds.
Mind, it's not a split release, but a collaboration were both parties worked on one gloomy-drone-black-sludge-monolith of a song.
Released by Consouling Sounds on etched vinyl (SOVLXXXIII) and Digifile cd (SOUL0033). Alkerdeel recordings on 03.03.2013, at Bomastudio, Ghent (b)
by Frederik Seghers. Violated at De Bejaarde 2 (nl) during spring 2013 by Mories GTT. Mastered and mixed by Mories. Design and illustrations by Luchtrat.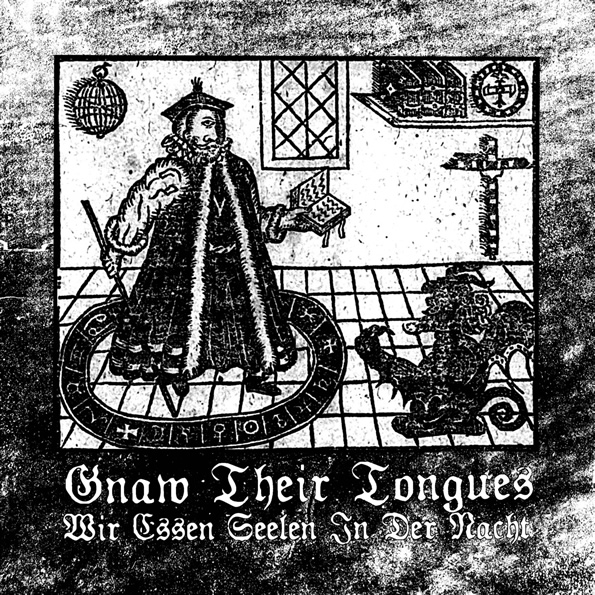 Wir Essen Seelen In Der Nacht - EP 2014 (free digital download)