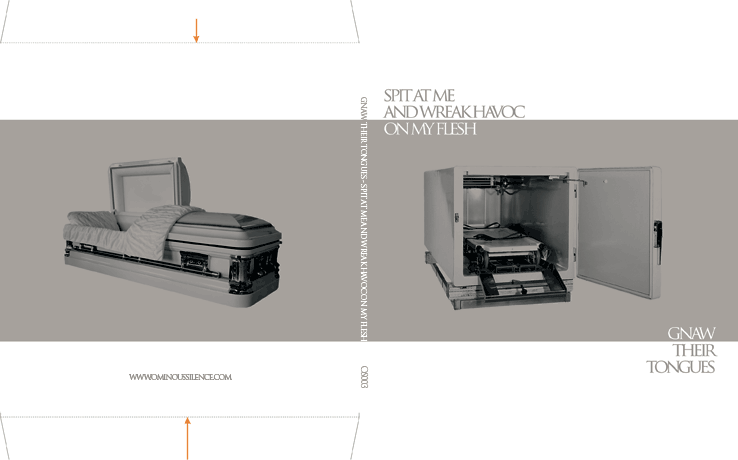 'Spit at me and wreak havoc on my flesh' 2011 CD
Re-issue of the debut album. Remastered, updated artwork,
repackaged in cardboard sleeve in cardboard sleeve.
Released on Omnious Silence.
Stream the remixed/remastered album here

1. a burned offering
2. spit at me and wreak havoc on my flesh
3. stabmovement and skinning essay
4. ...gnaw their tongues in pain
5. healing open wounds with salt
6. seven heads and ten horns
7. death, suffering and death

Debut Full-lenght; released in 2006 as CDR. Material recorded from 2004 to 2006;
ranging from avantgarde blackmetal to slow droning doom to trance inducing chaos.
The material is ridden with samples from the bible, a explanation of an autopsy, to drugs confession of ex-prostitutes.
Grim music and even grimmer subjects. Handmade cardboard sleeve. Will be re-issued 2011.
---------------------------------------------------------------------------------------------------------------------------------------------------------------------------------------------------------------------------------------------------------------------------------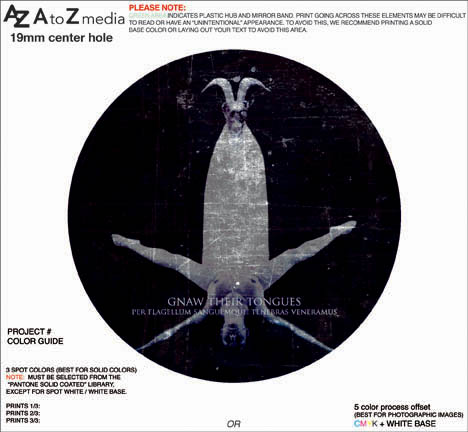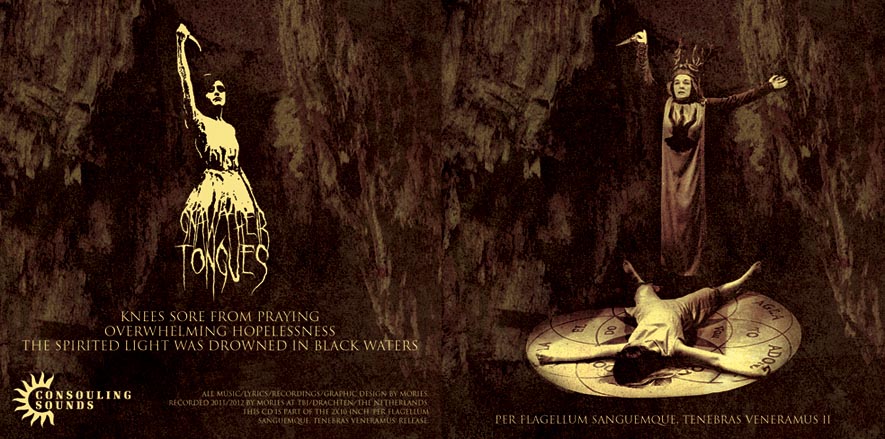 'Per Flagellum Sanguemque, Tenebras Veneramus' 2011 CD + T shirt
Released on Crucial Blast. Order here
Also released as 2 x 10 inch (heavy) vinyl / gatefold sleeve / bonus Pro CDr with 3 extra tracks.
Released/available by Consouling Sounds
1. Hic Est Enim Calix Sanguinis Mei 06:46
2. Human Skin For The Messengers Robe 07:20
3. Urine Soaked Neophytes 06:45
4. Tod, Wo Ist Dein Licht 07:13
5. Fallen Deities Bathing In Gall 07:02
6. Bonedust On Dead Genitals 07:54
7. The Storming Heavens As A Father To All Broken Bodies 05:25
8. Per Flagellum Sanguemque, Tenebras Veneramus 09:33